Please help me raise £500 for Whizz-kidz!
70,000 kids are still waiting for a wheelchair

All children should have the chance to be something special…a kid. But there are an estimated 70,000 disabled children in the UK who are waiting for the right wheelchair, a wheelchair that will mean they can get up to all the things that kids like to do. And that's where Whizz-Kidz comes in. They give disabled kids the equipment, support and life skills they need to be just like any other kid.
I work with disabled children. It is a common sight to see children in adult chairs. They are propped up with cushions. They have to make do. Would you walk around in an ill fitting pair of shoes?
Some of the children are still in buggies. These buggies are designed for young children. These buggies pose a health and safety threat. Normally the buggies are worn out, old and certainly can't support a heavier child. The balance is also very wrong. Yet often, due to budgets and red tape the more appropriate wheel chair cannot be given
.
Health and safety aside, what about self esteem and respect. That child is very aware of what is going on. What would the reaction be from people around you if you went to a posh do and all you had to wear was a tatty t-shirt and jeans?
OK, lame reasoning, but the point is, let's make sure the right size comfortable chair IS there for every child!
But that isn't the end of the story...
The wheelchair is just the start… Giving a disabled child a wheelchair is just the start of their journey with Whizz-Kidz. All around the country disabled children and young people are meeting and making friends at growing network of local clubs. They're having fun whizzing around obstacle courses, knocking over skittles, doing wheelies and learning about boring but important things like road safety at wheelchair skills courses. They're forming campaign groups and meeting MPs, contacting the press, and designing campaign badges and posters. And because growing up can be a bit scary, they're taking part in work placement programme and building confidence at life skills events.
Oh, and there's quite a few parties going on, too.
So come on..dig deep..every little helps!
Why not get involved with some of the whizz-kidz too!
---
Please help me raise £500 for Whizz-kidz!
I am doing a 24 hour non stop treadmill waddl
e
23rd/24th June 2012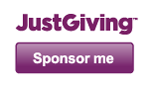 Quacking out for a Quid!
text a donation to 70070 DUCK88